Simple selling on Instagram
Why?
It shouldn't be difficult to sell on Instagram or other social media platforms, but sometimes it's not clear how to get started easily.
Doing it "properly" requires an Instagram Business Account, a Facebook Business manager setup, a Product Catalog on Facebook and an e-commerce integration to a whole website running BigCommerce or Shopify.
Ouch. What if you just want to see if your insta followers will pay for anything?
Well, the simplest way to try it is to go old-school; put a link to your products in your bio and ask people to click it! This is a tried-and-true method that's worked on Insta for years.
All you need then is a place to send them to where they can buy your stuff. Here's how.
Create your product
Go to Trolley and sign up for an account: it's free.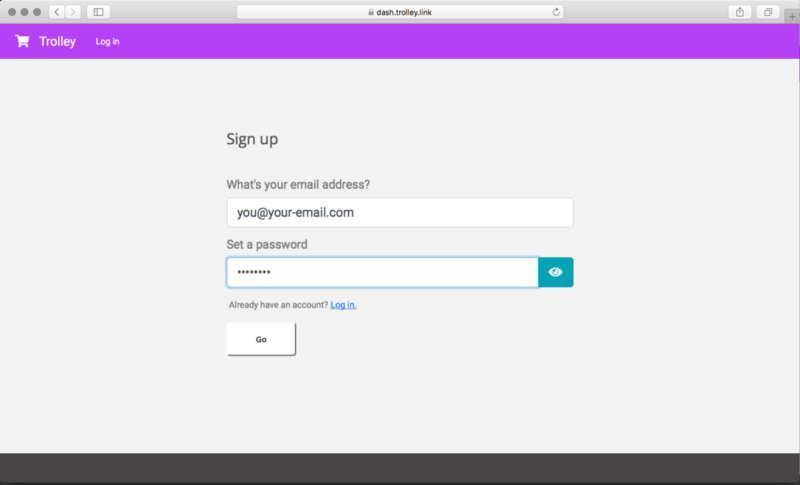 Follow the prompts to link it to a new or existing Stripe account for processing actual credit card payments into your bank account (the form takes about 2 minutes to fill in if you have your details handy)
Once you've created your Trolley account, you can create your first product. Click on Products, then New Product.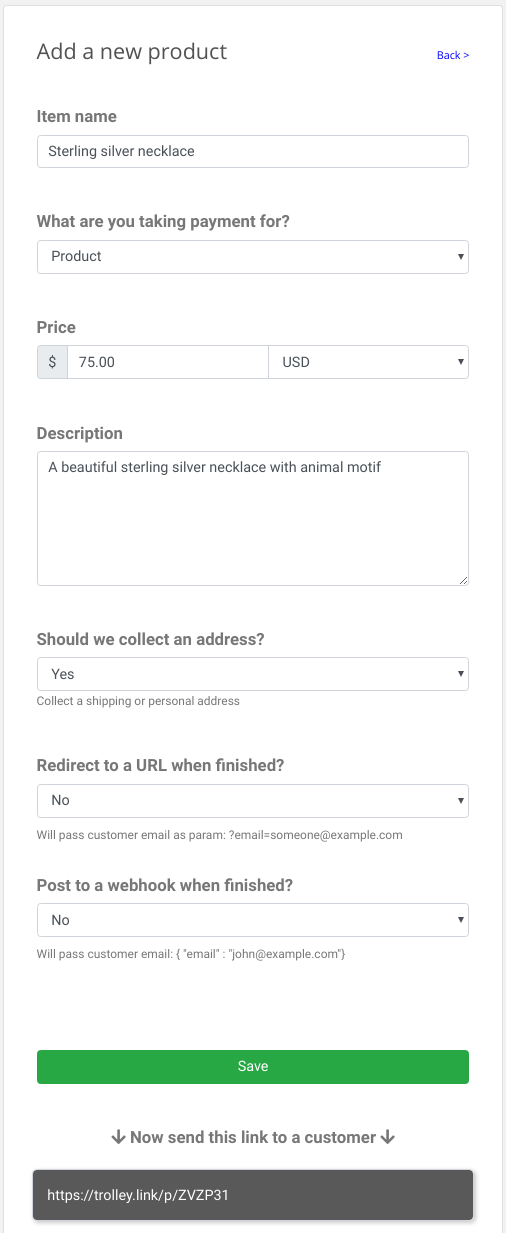 Grab the unique product link at the bottom (e.g. https://trolley.link/p/ZVZP31) - this is what we're going to give to our customers.
Edit your bio
Now pop open a browser tab and head over to Instagram.
Log in and go to your account settings.
Simply edit the contents of the bio field and insert the link to your product right there in your text.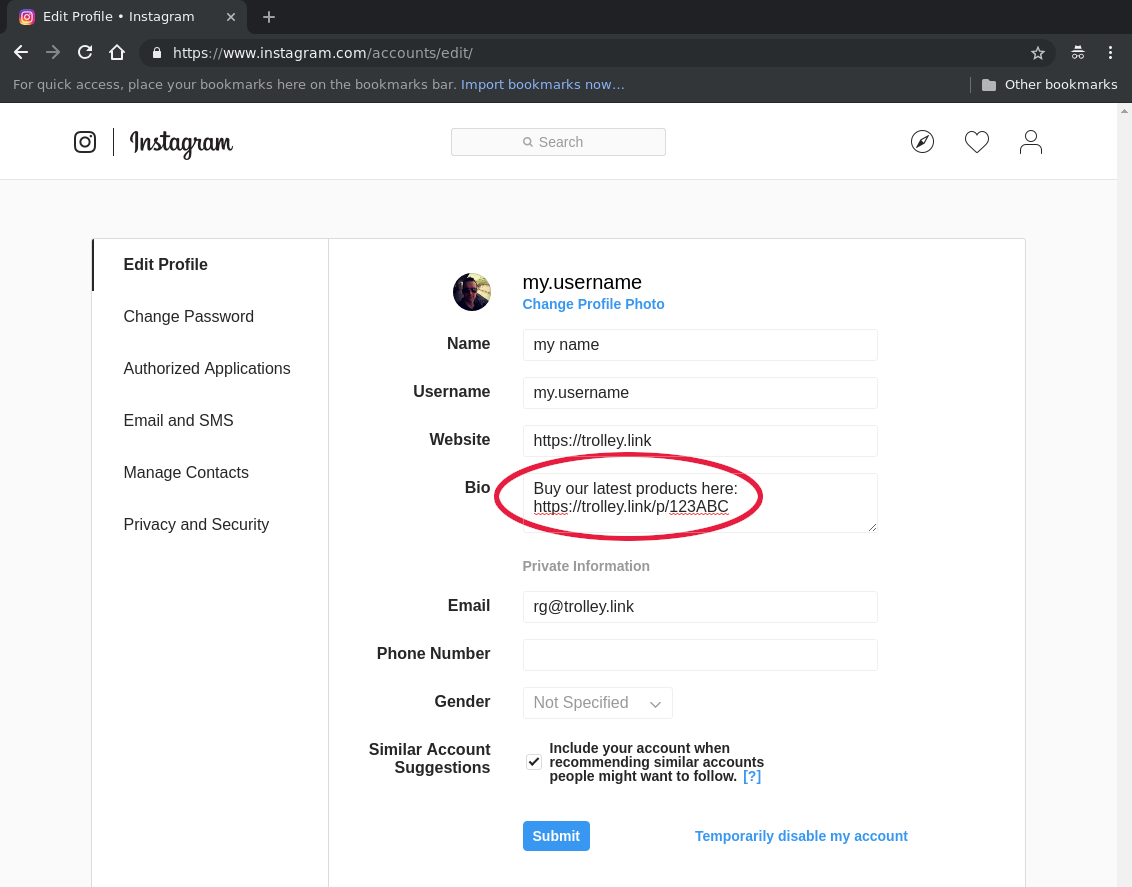 Remember: give your users a call-to-action (CTA)
Choose some text that encourages your users to click through - don't just providea dry link and no rationale. You're asking users to leave Insta and come to "your place" so make a little effort!
Save the settings and check it's worked.

Try it out!
Now when your users click through from your bio they'll be taken directly to the hosted Trolley page for your product. They'll be able to carry on their purchase straight away.
Trolley is the fastest path from Insta post to selling on the web.