Using the hosted payment page
Learn how to send customers to a fully-featured, hosted payment page - take payment without even needing a website.
Create a product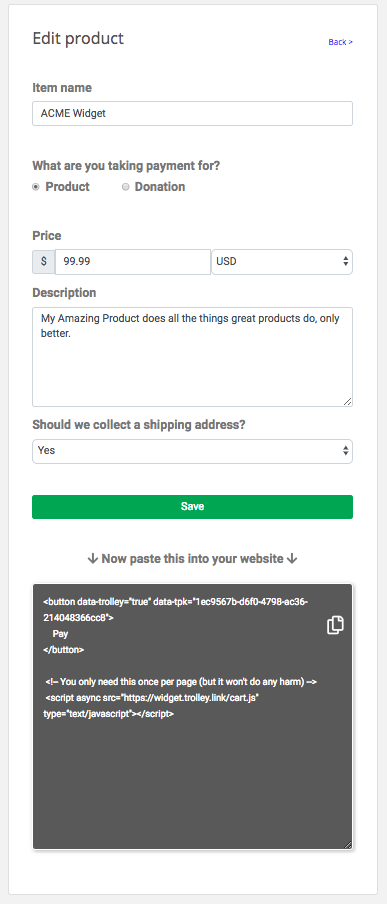 Once you've created your Trolley account, you can create your first product. Click on Products, then New Product.
Fill in the basic product details - price, currency, description and so on. Scroll own a bit and click Save.
Send the link directly to your customers
As soon as you've pressed Save Trolley generates the unique payment link for your products. It looks like this:
https://trolley.link/p/ABC123

Copy that, and you can send it via email, WhatsApp, Tweet it, pop it in your Instagram bio - whatever you c=like. If someone clicks it they'll be taken straight to the hosted payment page associated with your products. If they pay you, you'll receive an email.
The hosted payment page looks like this: